Tiling/mosaic around the tub is DONE! All sanded, and Kilz'ed....Im not sure what color I want the bathroom to be yet. But its nice having a solid white, and not having the drywall green showing thru...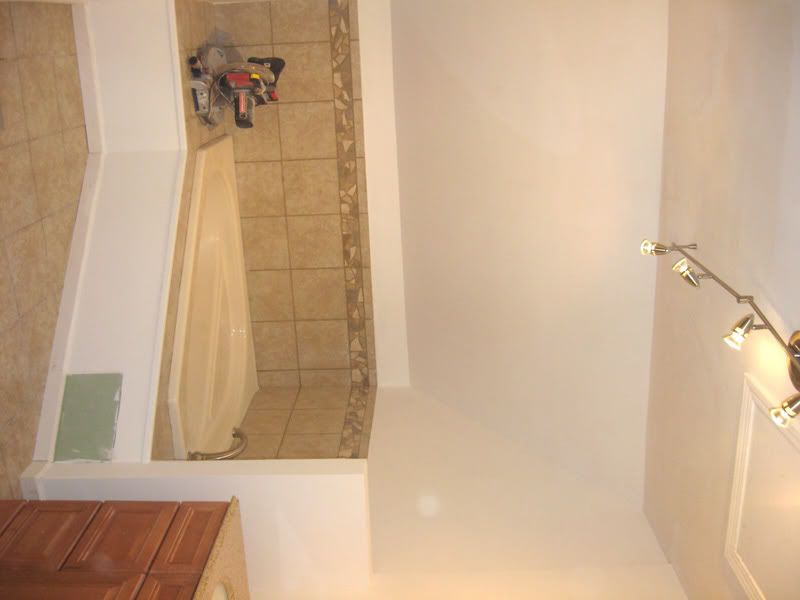 Tub detail...My god did it KILL my back to do that mosaic!!! My back was wrenched after this.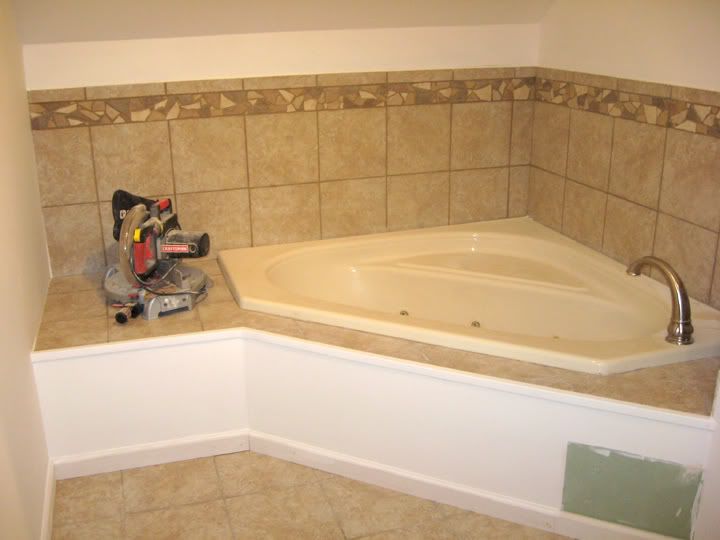 New vanity, granite top, new faucets, new mirror cabinets. those mirrors have shelves behind them for "stuff"...Still have to put the handles on the vanity. And there is a light fixture that will be put between the mirrors.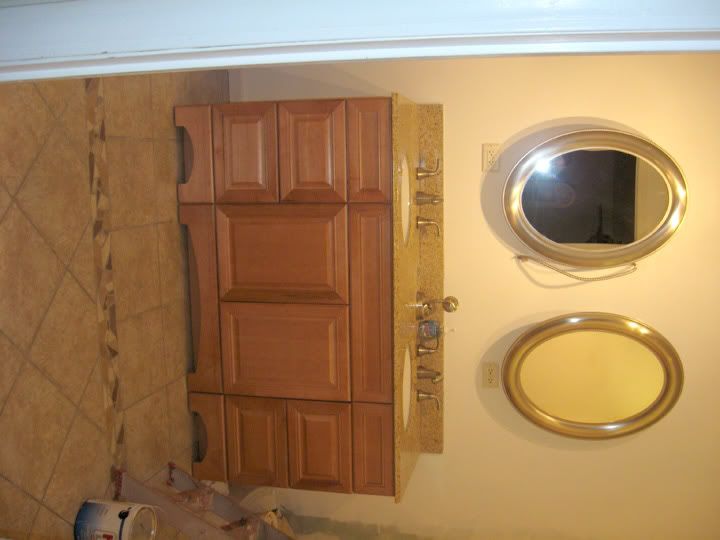 Detail of faucet...Kohler :) EACH faucet was around $149...the bathtub faucet was a special oversize and was around $240. The tile for the whole damn room was $130. WHAT THE HELL?? Thank god for HELOC'S! ;)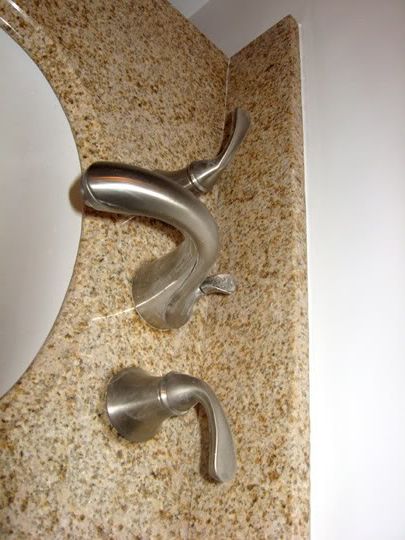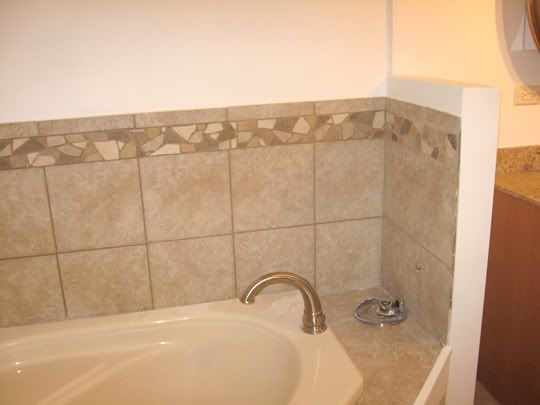 Little cabinet for towels and stuff...